Man arrested for public groping of his underage foster-sister
Chinese prosecutors have confirmed the arrest of a young man who was photographed molesting his foster sister recently at the Nanjing South Railway Station.
Nanjing's railway transport procuratorate has announced the 18-year old, identified only by his surname Duan, is going to face child molestation charges. Further investigations are also underway.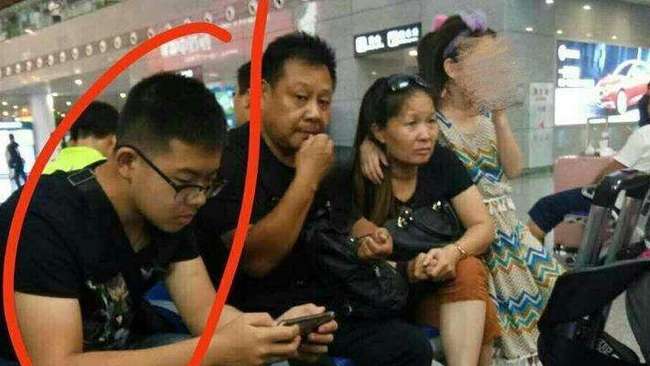 Screen shot of Duan (1st left) sitting with his family at the Nanjing South Railway Station [File photo: Weibo.com]
On August 12, 2017, pictures appeared online showing Duan putting his hands inside a girl's dress and on her breast in a crowded waiting room at Nanjing South Railway Station. This sparked outrage, as the girl, who a witness has described as between 10 and 12 years old, showed no signs of struggle, reportedly referring to Duan as "brother."
On August 15, Nanjing railway police announced the arrest of Duan, and confirmed the girl is his foster-sister, who is - in fact - under 14 years old.
Under the law, Duan could face a minimum of five years in prison.
<!-SSE COMMENT_START SSE-> <!-SSE COMMENT_END SSE->