Whittle School & Studio launches first campus of global school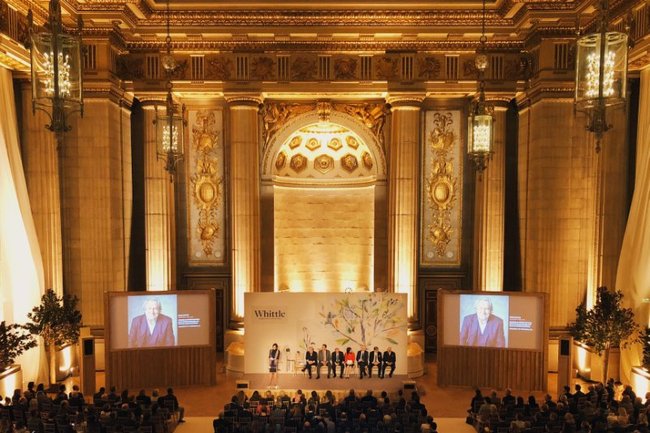 Whittle School & Studios global launch event is held in Andrew W. Mellon Auditorium. [Photo provided to China Plus]
Whittle School & Studios, the world's first global K-12 school, has just completed the first of their series of global launch event in Washington DC .
Whittle School & Studios calls itself "the first truly modern institution" serving children from ages three to 18. It will be one school with campuses in over 30 of the world's leading cities, fostering a highly integrated global education network that provide students and teachers opportunities to exchange in different cultures.
The first two campuses are located in Washington DC, and Shenzhen in China and will begin classes in the Fall of 2019 simultaneously. The founder, Chris Whittle, spent over 40 years in education and media industry and is widely known as an education reformer.
Chris Whittle gives speech at the launch event. [Photo provided to China Plus]
While the world has become more connected and cross-cultural than ever before, the current best practices in education are not designed to accommodate this international climate," said Chris Whittle, chairman and CEO of Whittle School & Studios, also an education reformer. "If students are going to be successful, let alone appropriately adapted, it is crucial that they receive the knowledge and tools to become global citizens," he added.
The DC launch event is the key first step of Whittle School & Studios, followed by two launch events in China, Shenzhen on 3rd March and Beijing on 18th March.
<!-SSE COMMENT_START SSE-> <!-SSE COMMENT_END SSE->