Over 10,000 relocated in Fujian as Typhoon Yutu approaches
Yutu, the 26th typhoon of the year, forced more than 10,000 residents of eastern China's Fujian Province to be evacuated on Monday, local authorities said.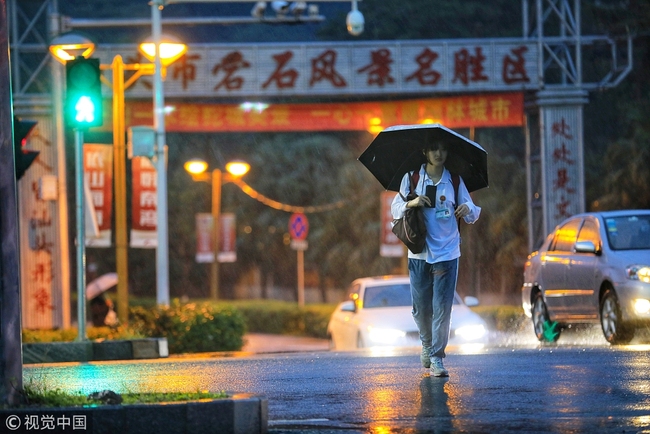 Typhoon Yutu brought flooding rain to parts of coastal Guangdong and Fujian on November 1, 2018. [Photo: VCG]
According to the provincial meteorological center, as of 2 p.m., Yutu was located about 430 kilometers off the coast of Fujian's Dongshan county, and it is currently moving north at a speed of 10 kilometers per hour at sea.
The province's flood control headquarters has initiated an emergency response. The central and south parts of the province are expected to embrace 11 to 12 wind grades, while the cities of Putian, Quanzhou, Xiamen and Zhangzhou will see heavy downpours, according to the meteorological center.
All fishing boats in typhoon-affected areas have been ordered to take shelter, while 65 tourist spots and 702 construction sites have been shut down so far.
<!-SSE COMMENT_START SSE-> <!-SSE COMMENT_END SSE->