Face-scanning for bus payments launched
Authorities in the city of Jinhua in Zhejiang have introduced a new service which allows riders to pay for their bus fares through a facial scan, reports local media outlet jhnews.com.
Passengers need to register through an app provided by the bus company on their smartphone to activate the face-scanning payment system. Once registered, the onboard camera is able to verify payment through facial recognition in just one second.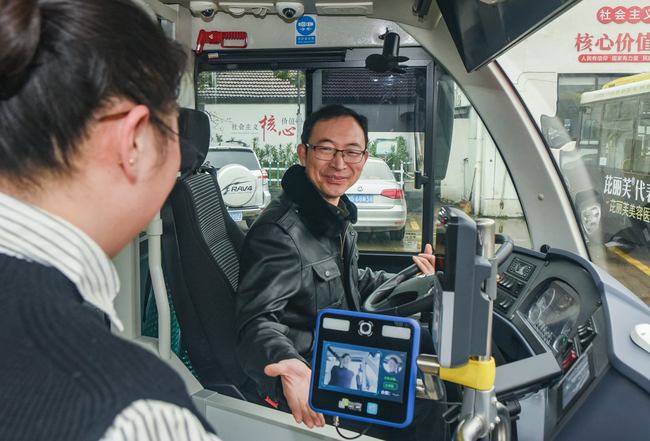 The bus diver looks as a passenger scans her face to pay her fare onboard a bus in Jinhua, Zhejiang Province, January 7, 2019. [Photo: IC]
The pilot service is currently active on two bus lines in Jinhua.
Bus company official say the service will also help them with data analysis of passenger flows.
<!-SSE COMMENT_START SSE-> <!-SSE COMMENT_END SSE->