Foreign media representatives visit Xinjiang
A group of foreign media representatives visited Xinjiang for an overview of local development and the social situation.
The group members come from Egypt, Turkey, Pakistan, Afghanistan, Bangladesh and Sri Lanka.
Their trip was part of this year's Silk Road Celebrity China Tour organized by China Media Group.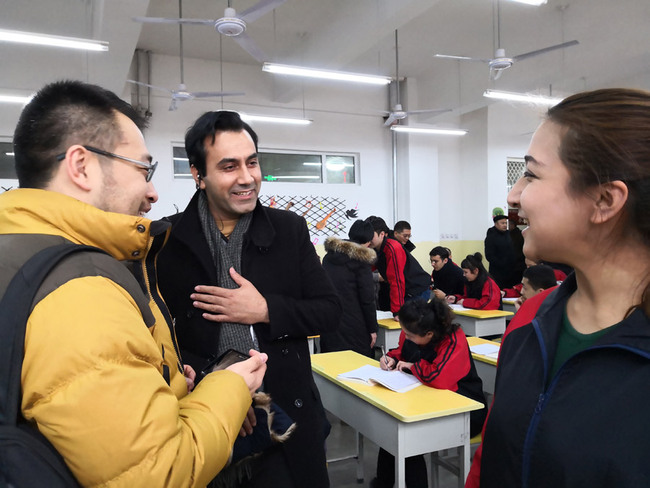 A Pakistani reporter speaks with students at a training center. [Photo: China Plus]
A vocational education and training center situated in the city of Kashgar, once heavily plagued by terrorism, was visited.
Such centers once sparked controversy outside China.
After the visit, President Misket Dikmen of the Izmir Journalists Association of Turkey, tried to dispel doubts.
"One of the allegations cited by some foreign countries is that such centers are used to serve the so-called national assimilation. But what I saw here is a large-scale school where all the students are receiving rehab training and education. The students told me in person that they are satisfied with the arrangements by the government," said Misket Dikmen.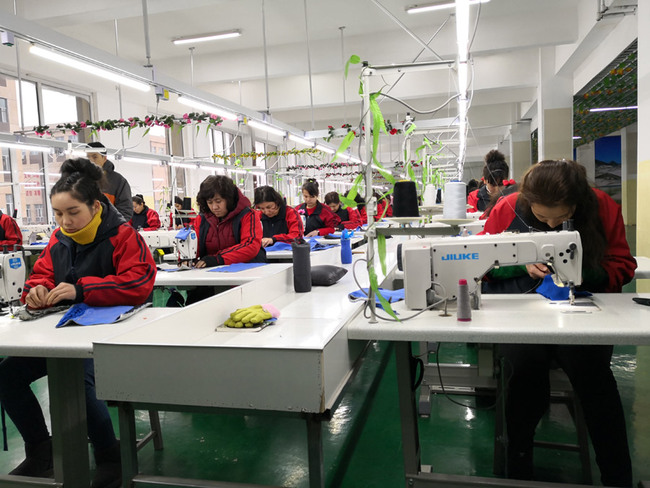 Students are practicing sewing. [Photo: China Plus]
As part of the efforts to eradicate terrorism, the vocational education and training centers were designed to help those who conducted minor crimes get back to a normal life.
The facilities teach languages and professional skills.
Abdul Matin Amiri works for a weekly publication based in Kandahar, Afghanistan.
"According to some foreign media reports, I thought the Chinese government is using violence to lock those people up. However, I didn't see any compulsive behavior on anyone. I interviewed some people in the center and they told me they are happy. What impressed me the most is everyone in the training center seemed to have stepped away from extreme thoughts," said Abdul Matin Amiri.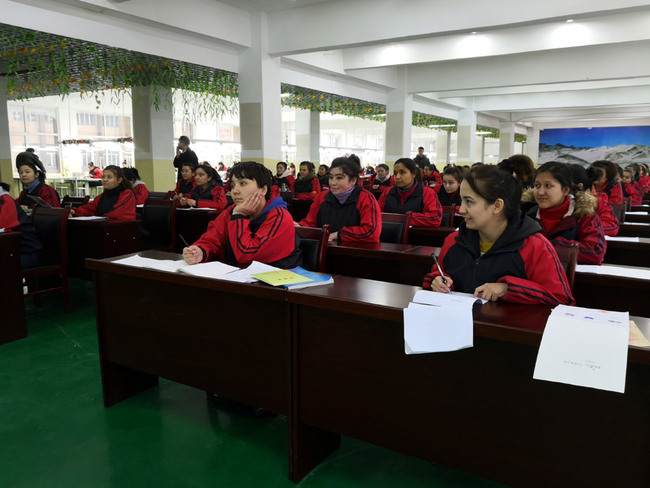 Students listen carefully at a costume design course. [Photo: China Plus]
During the visit, the journalists watched a fashion design training course.
Sandun Gamage from Sri Lanka's newspaper "Lankadeepa" was impressed with the students' conditions.
"I can literally feel that people are happy here. I talked with some of them and they told me they have planned out their future. I believe that their future will be good with the skills learned from the training center," said Sandun Gamage.
Shiabur Rahman with Bangladeshi newspaper "Daily Sun" says he believes the training is helpful.
"The skill learned from here can help the misdemeanor make a living in the society and help them to build up confidence in life, they will gradually get back on the right track," said Shiabur Rahman.
There has been no single violent terrorist attack in Xinjiang over the past 2 years.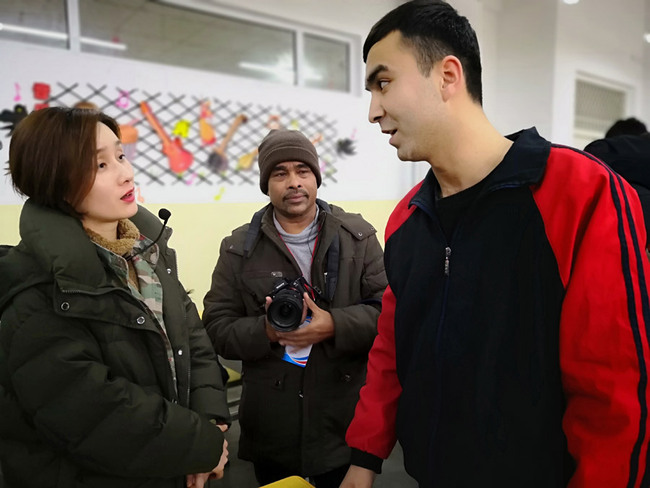 A Sri Lankan reporter speaks with students at a training center. [Photo: China Plus]
When wrapping up the visit, Tassawar Aaman Barbar from Pakistan's FM98 Dosti Channel expressed confidence about the efforts of the Chinese government.
"I must say China's efforts against terrorism have made great achievements after visiting the training center. The goal for setting up the training center is to increase the communication between people in there, and the vocational training courses taught them to respect each other and stay away the extreme thoughts such as against the country, the people and the different nationalities," said Tassawar Aaman Barbar.
During their time in Xinjiang, the group also attended an exhibition of major cases related to violence and terrorism.
They visited mosques and a transportation hub on an artery freight railway linking China and Europe.
They also communicated with local households already lifted out of poverty.
<!-SSE COMMENT_START SSE-> <!-SSE COMMENT_END SSE->