China-U.S. trade talks to resume on the basis of equality and mutual respect
China-U.S. trade talks will resume on the basis of equality and mutual respect with the core concerns of both sides expected to be resolved, spokesperson for the Chinese Ministry of Commerce Gao Feng said on Thursday.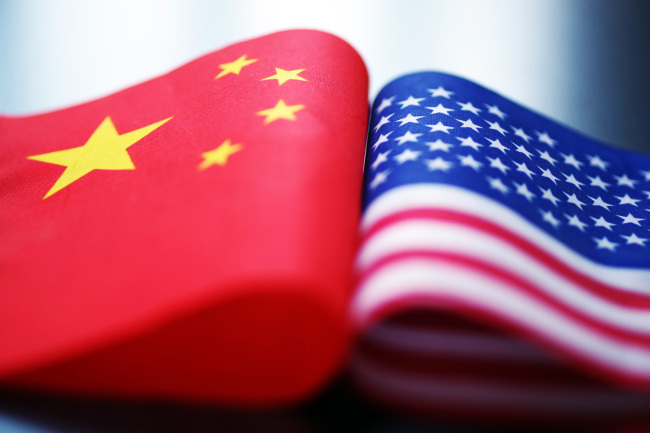 [File photo: IC]
Speaking at a regular press conference, Gao said the two countries can find a way to solve their trade problems by accommodating each other's concerns through dialogue.
The top leaders of China and U.S. met during the G20 summit in Osaka, Japan last month. They agreed to resume the trade talks, which had been paused for about 50 days. And the chief negotiators of the two teams talked on the phone on Tuesday.
China's response to U.S. exemptions
On Tuesday, the U.S. administration said it would exempt 110 Chinese products, from medical equipment to key capacitors, from 25 percent tariffs Washington earlier imposed on imports from China, after some U.S. companies complained about the additional levies, Reuters reported.
Gao said China has also set up an exemption mechanism for customs duties, which will work based on enterprises' applications.
"Stop using national power to suppress Chinese companies"
The spokesperson urged Washington to follow through on its commitments and to stop suppressing and cracking down on Chinese enterprises, adding that some companies, such as Huawei, remain targets of the U.S. export control list.
"We noticed that Huawei and other Chinese entities are still on the list. We urge the U.S. to implement its promise, and stop the wrong doing of using national power to suppress Chinese companies," said Gao Feng.
Foreign companies' investment in China
Gao also refuted media reports that a number of foreign-funded companies recently exited the Chinese market, assuring that there has been no large-scale withdrawal of foreign capital from China.
"China hasn't seen a large-scale withdrawal by overseas investors. China will not discriminate, nor suppress those investments," added Gao. "China will firmly protect their legitimate rights at home, and create a stable, fair, transparent and predictable business environment for them."
The Ministry of Commerce supports the development of foreign-funded enterprises in China and will not prevent their growth. China will further promote investment liberalization and facilitation in an effort to create a transparent business climate, stressed Gao.
<!-SSE COMMENT_START SSE-> <!-SSE COMMENT_END SSE->