OneWeb launches first satellites for space-based global Internet project
Global communications start-up OneWeb launched its first six satellites on Wednesday, marking the beginning of the company's efforts to provide high-speed global Internet coverage from space.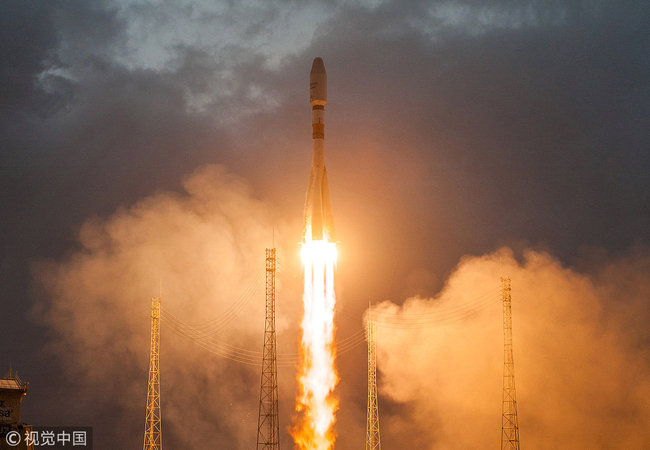 The Arianespace Soyuz rocket carrying six satellites built by Airbus SE and its partner OneWeb blasts off from the launch pad in Kourou, French Guiana on Wednesday, February 27, 2019. [Photo: VCG]
The first six of the company's fridge-sized satellites were to be launched onboard a Soyuz rocket operated by Arianespace SA, according to a report from The Verge. The rocket lifted off from French Guiana and OneWeb later announced the successful deployment of the six test units. The company plans to put a total of 650 satellites into orbit.
According to the BBC, OneWeb will begin a mass rollout of the rest of the constellation of satellites towards the end of the year, if the satellites already in orbit perform as expected.
The latest launch by the start-up, which was founded in 2012 and backed by investors including Softbank, Coca Cola, and Airbus, puts OneWeb into the race for a global Internet service among competitors that include Elon Musk's spaceX.
Bloomberg reports that OneWeb it is about one year behind schedule in the launch of its first satellites.
<!-SSE COMMENT_START SSE-> <!-SSE COMMENT_END SSE->